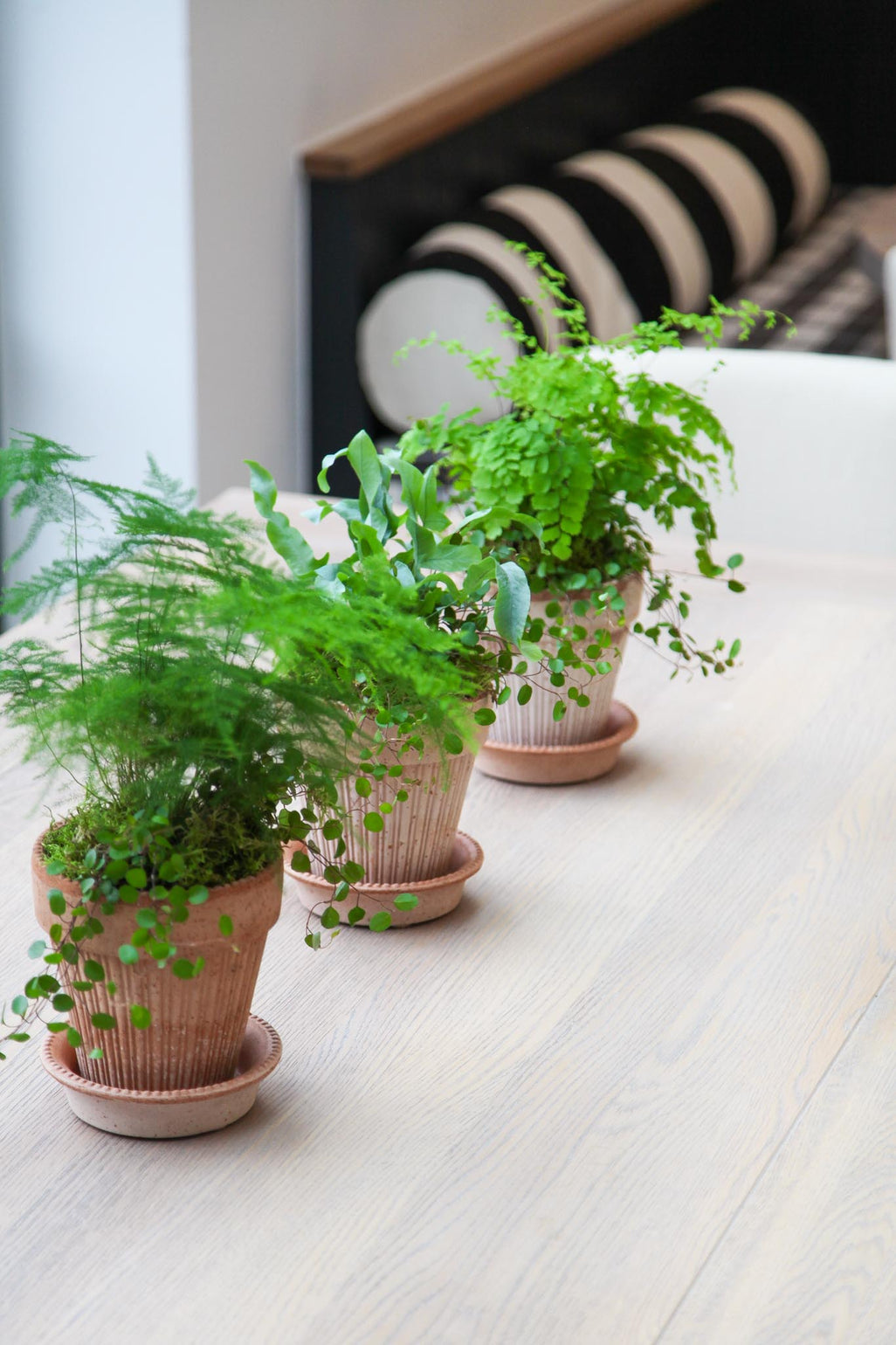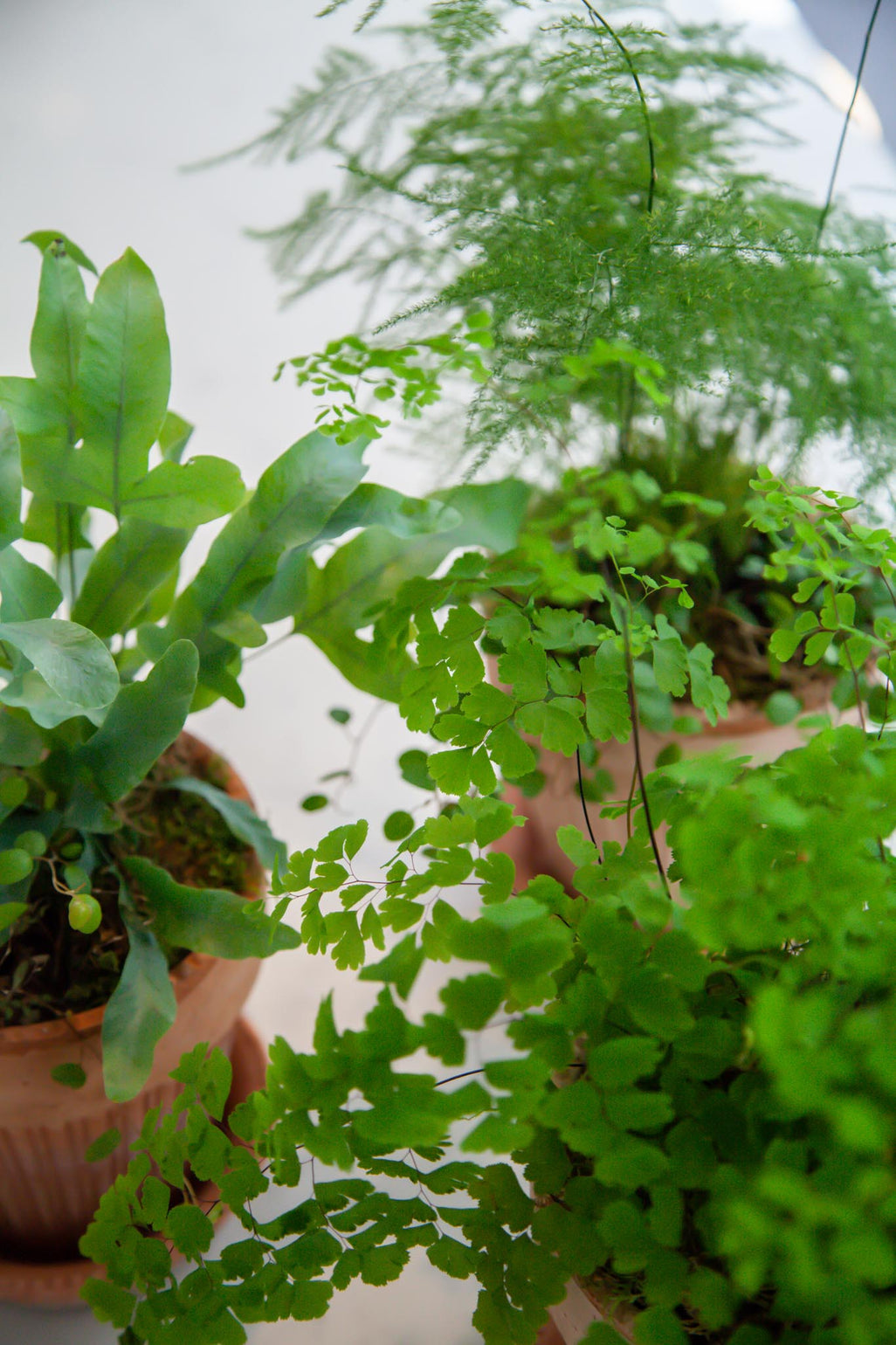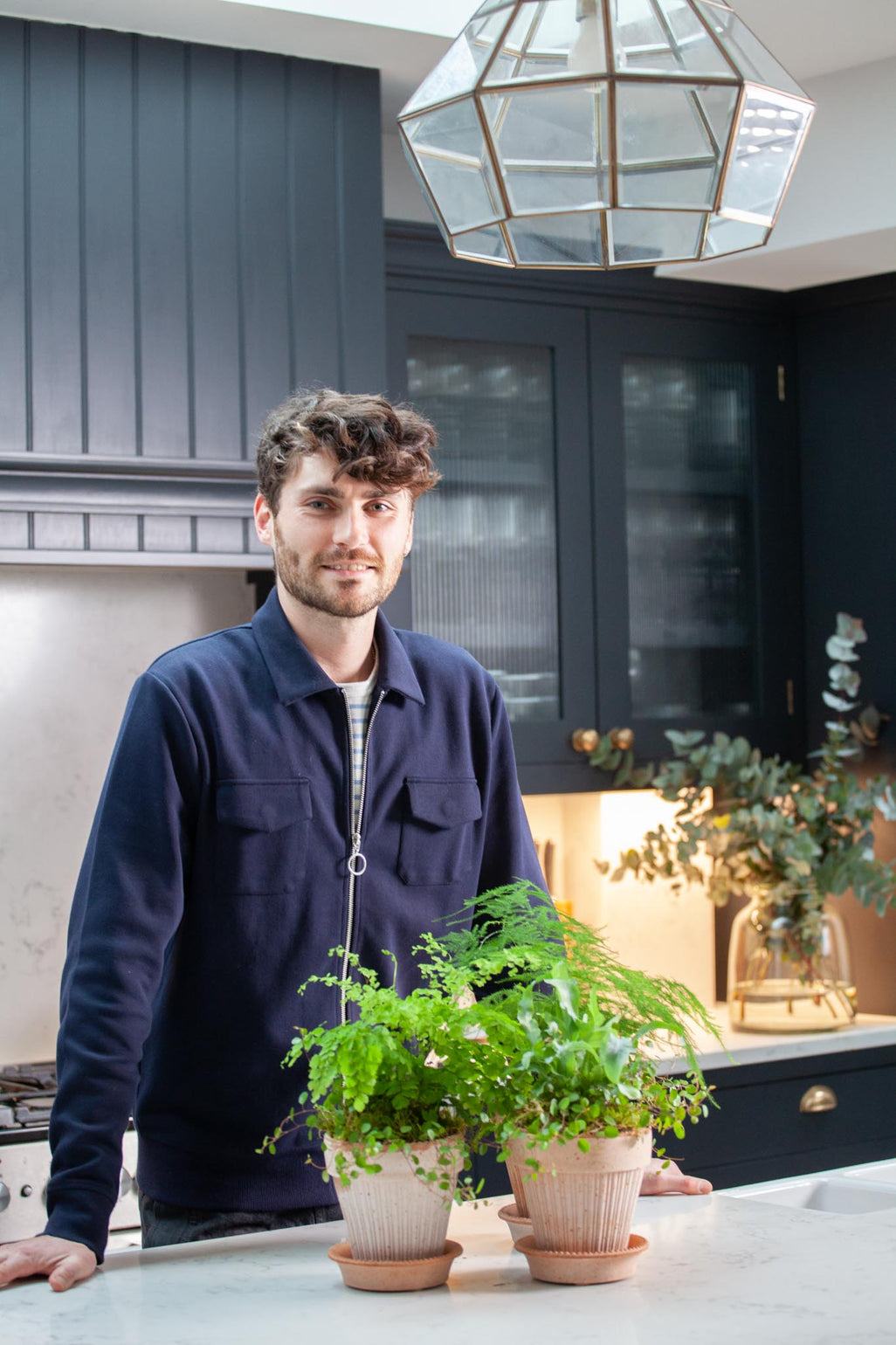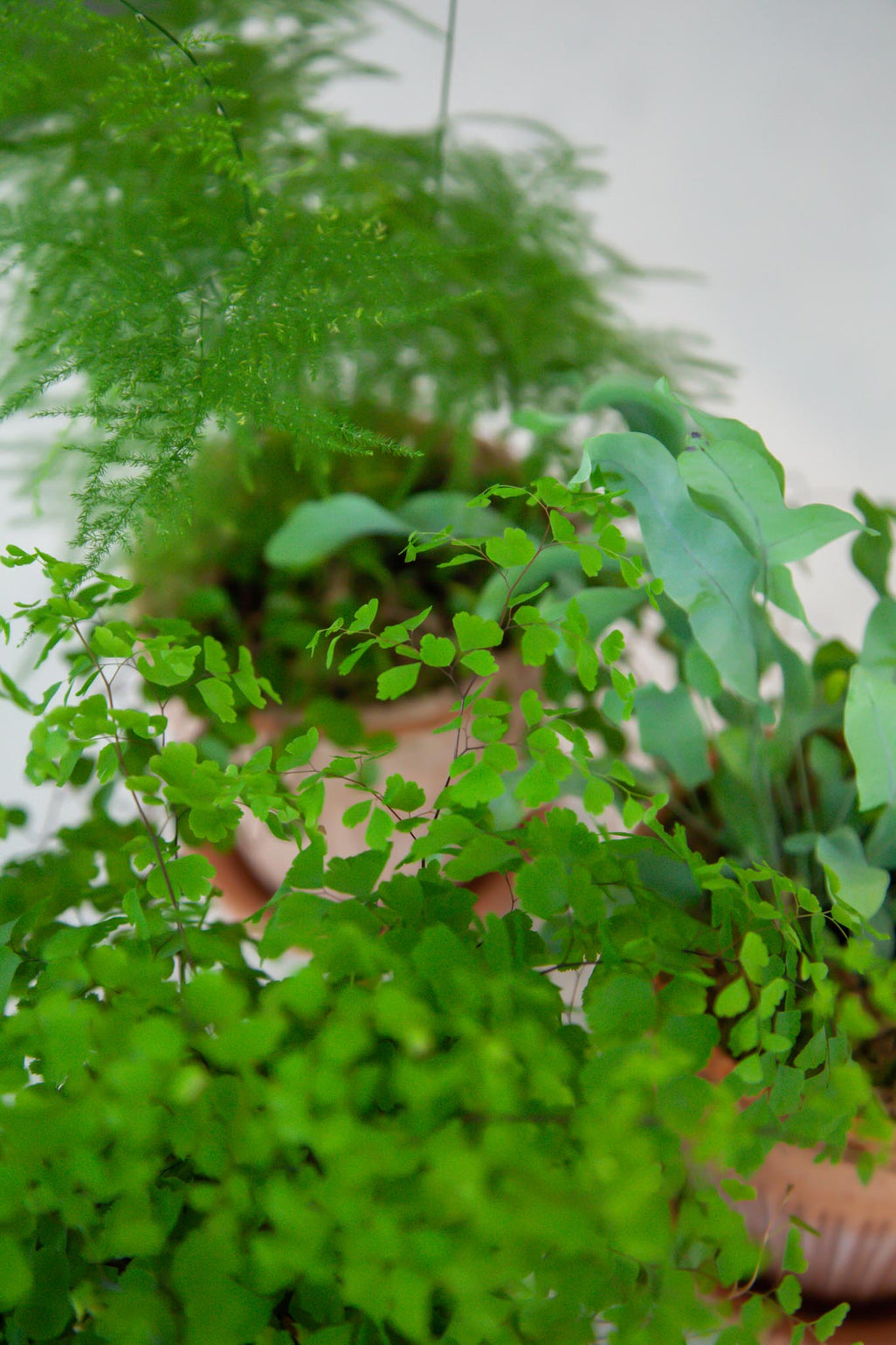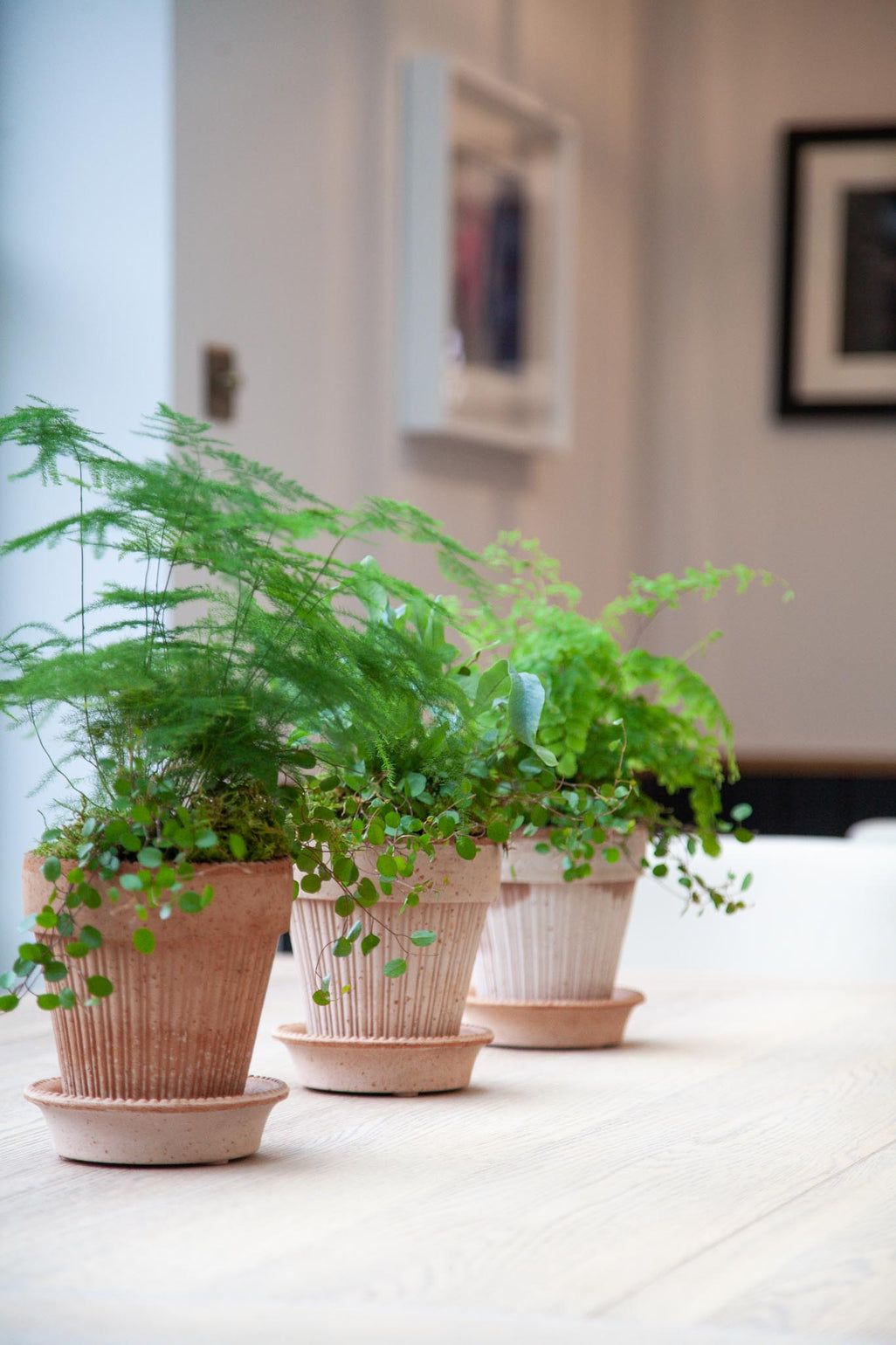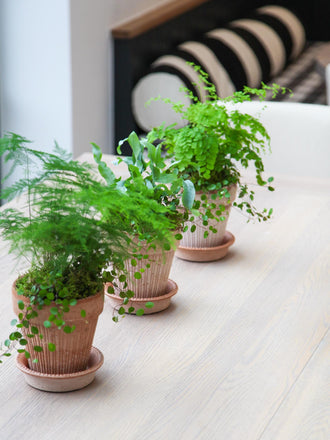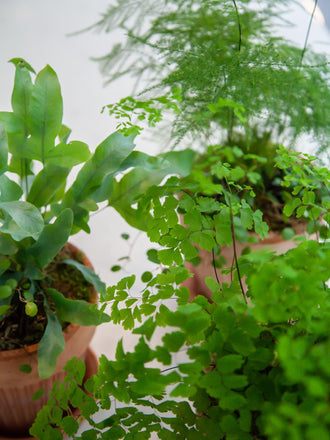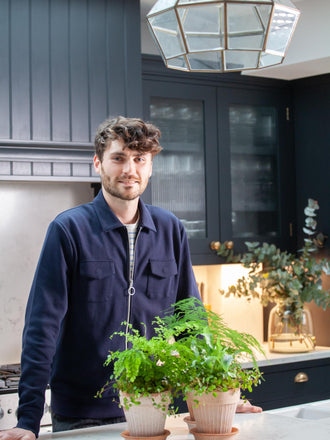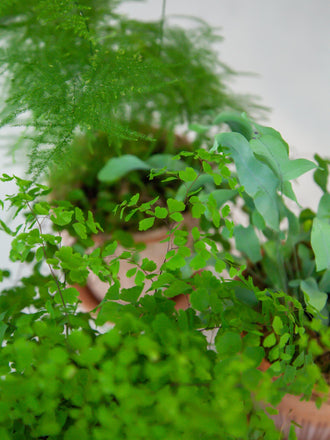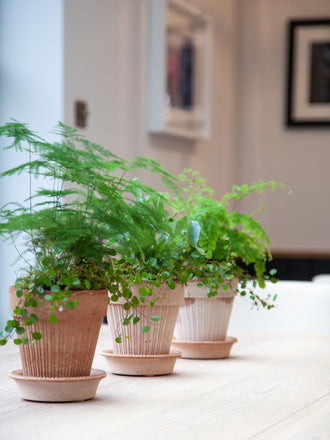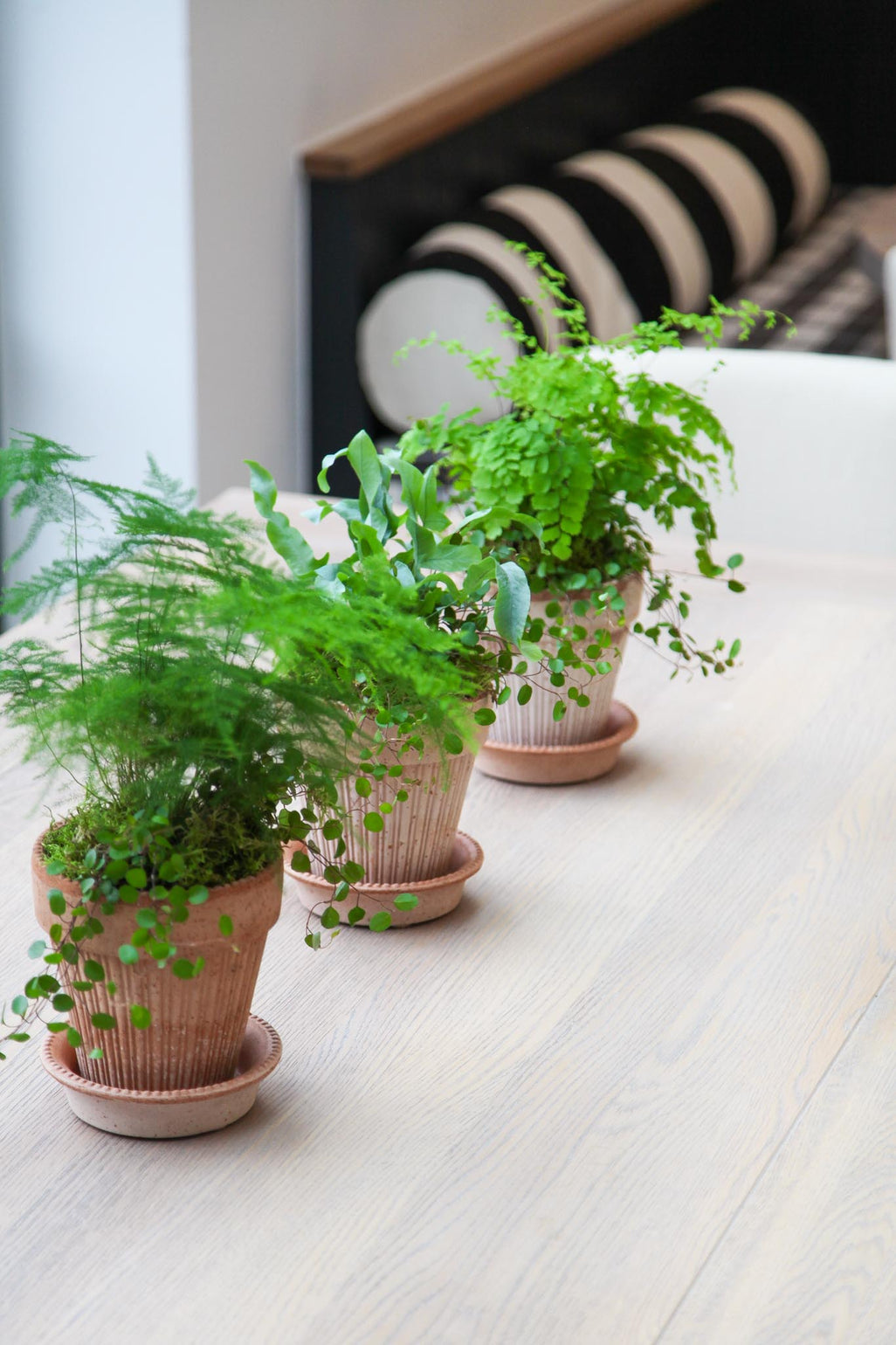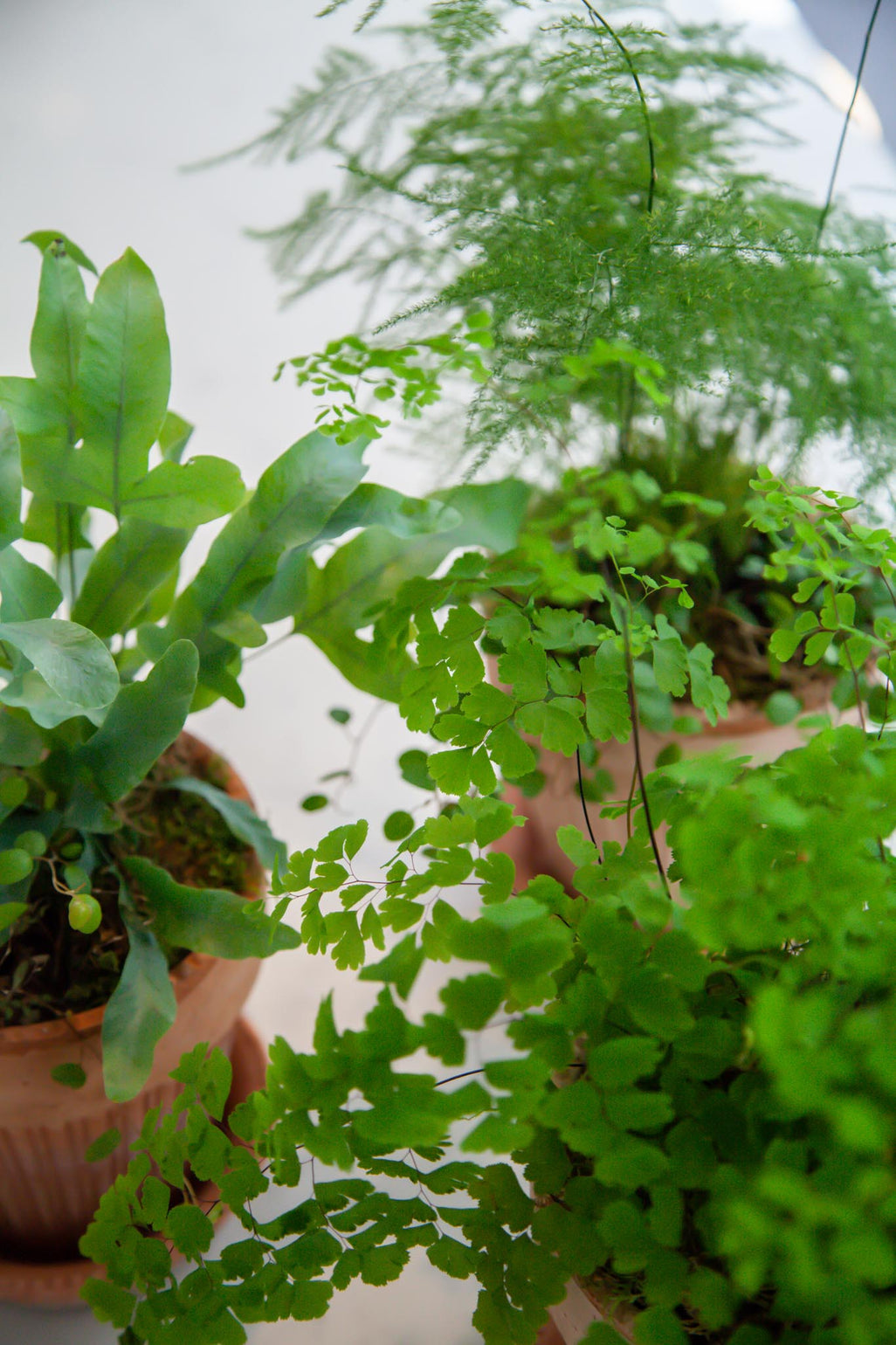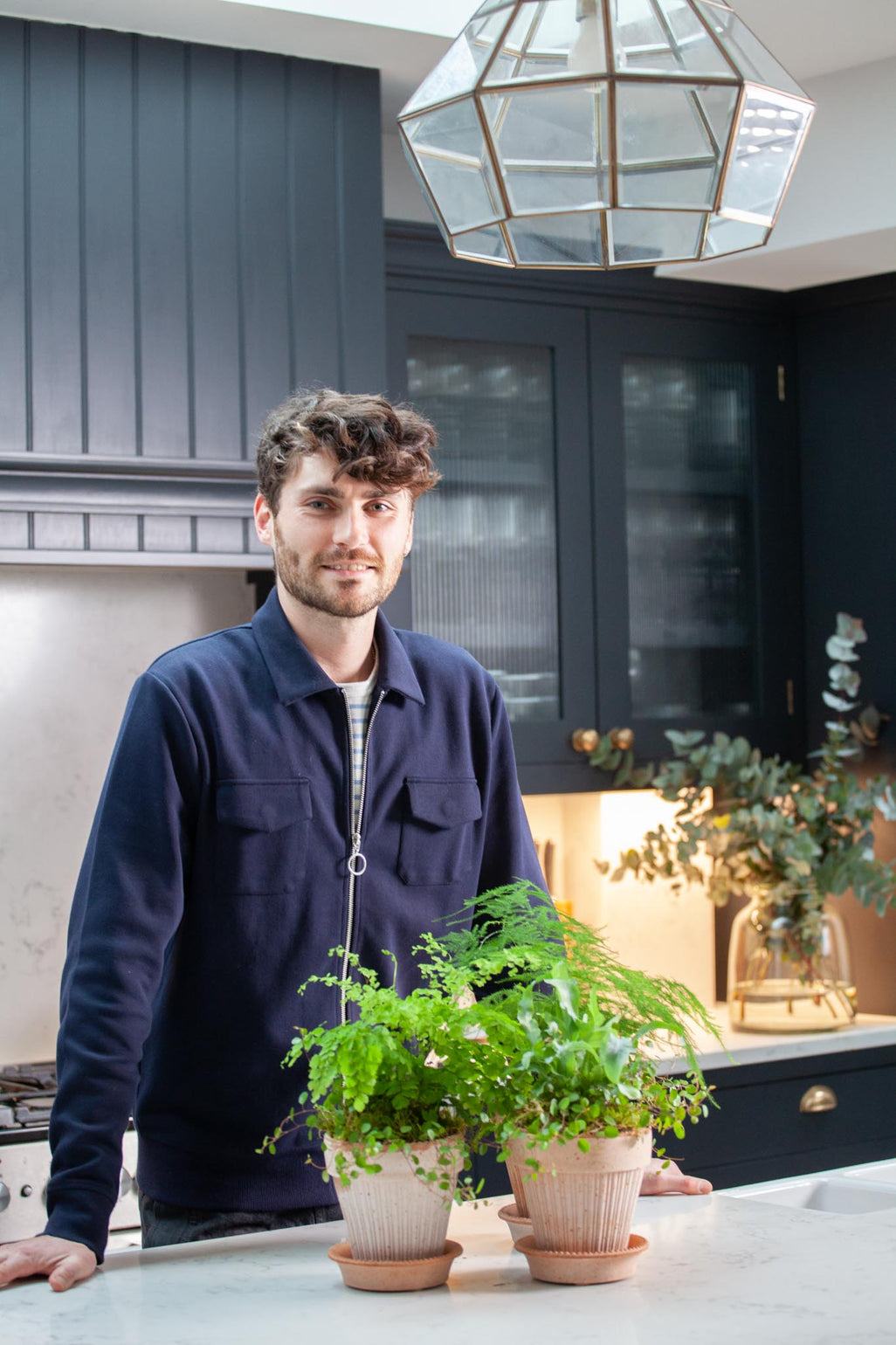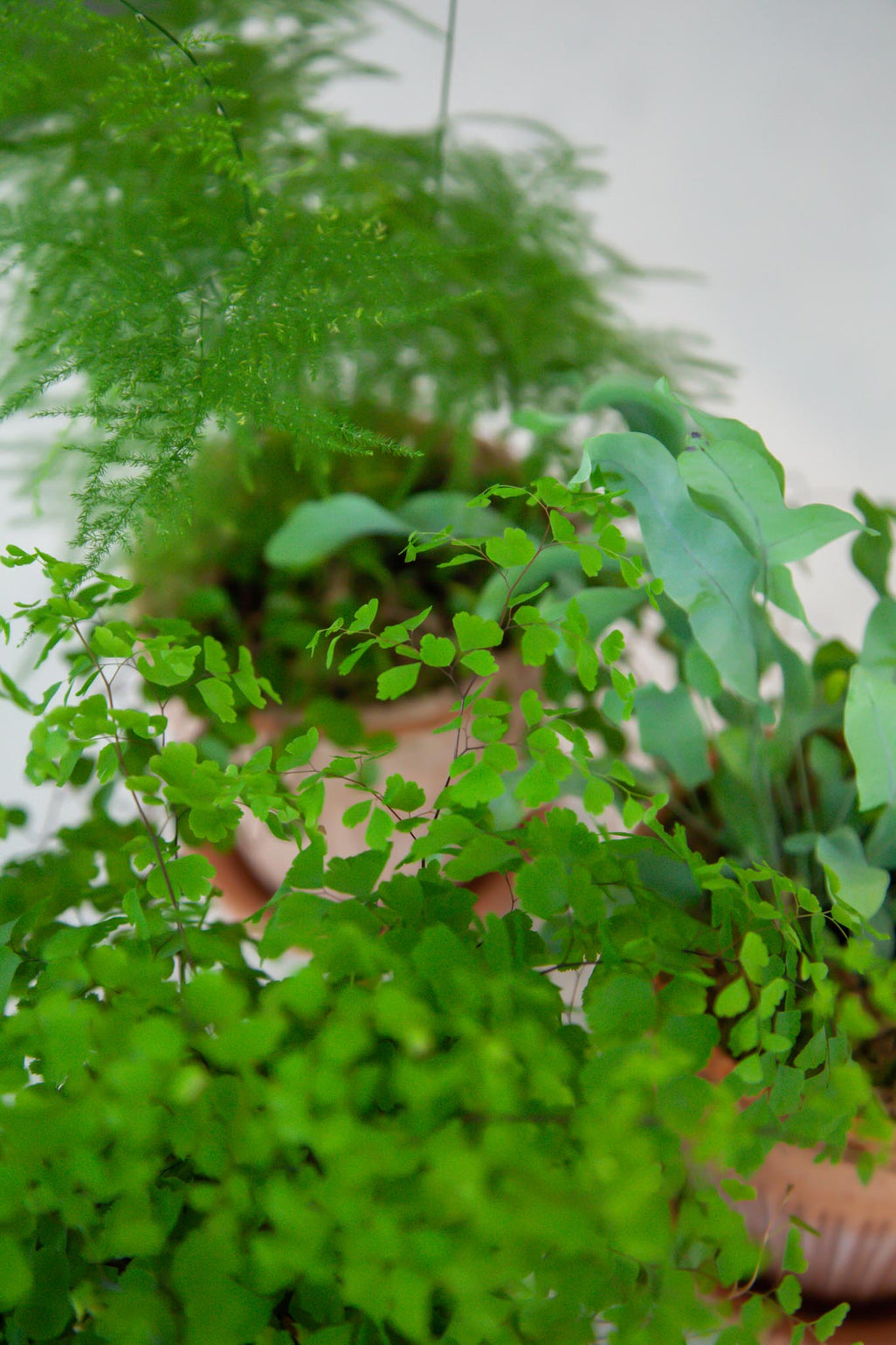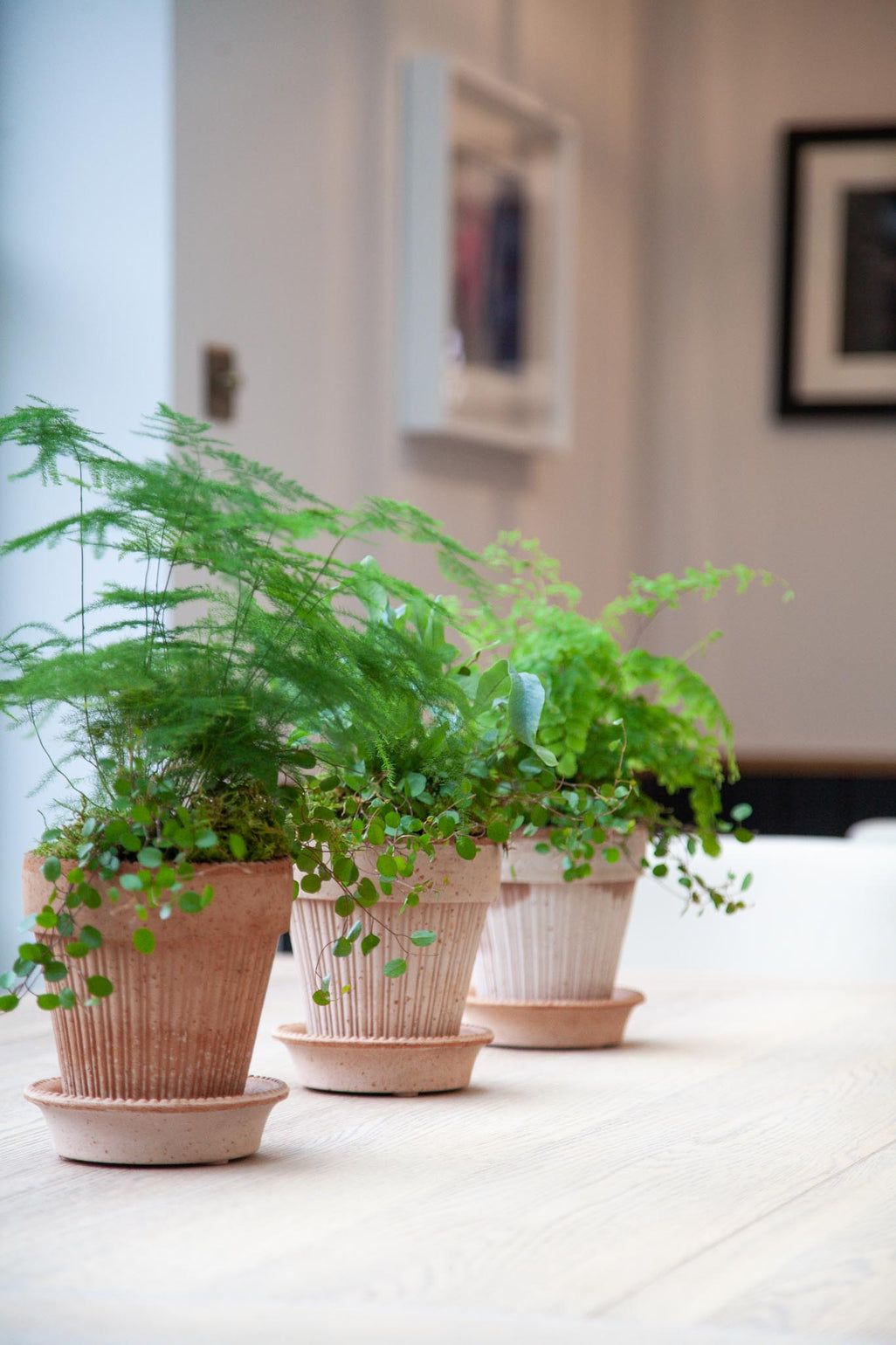 Trio of Ferns Pot Kit
Key information
The Trio of Ferns Pot Kit is the perfect way to make a botanical statement inside your home. Place together on a sideboard or individually around the house to provide fresh greenery throughout your home.
A perfect gift or mindfulness activity, creating this arrangement brings the outside in. This kit contains a Maidenhair Fern, an Asparagus Fern and a Bluestar Fern. Meuhlenbeckia is also included to cascade over the edge of the handmade terracotta Bergs Simona pots.
The kit also contains all the moss, soil and grit needed to create this arrangement and a follow along video with from award winning garden designer Max Parker-Smith.
Available for free delivery to the UK Mainland.
Delivery & Returns
SOTO GARDENS EDITS AND COLLECTIONS: Soto deliver nationwide for all individual plants, pots and accessories via our courier partner, DPD within 3-7 working days. The Soto border collections are hand delivered within 3-7 working days to Greater London and the Home Counties. Please get in touch if you live outside these areas. Delivery is free for all orders over £50. For orders under £50, we charge £6. If you would like your order delivered after this period, please let us know when you'd like to take receipt in the delivery notes. Please see our delivery and returns page for more information. BIG GREEN EGG: Big Green Egg products are delivered by the Big Green Egg in accordance with their T&C's. RONNY COLBIE bouquets are available for next-day National delivery, via our delivery partners DPD, Tuesday – Sunday. Delivery is £8.99 for weekday and £12.99 for weekend delivery. To request a specific delivery date, just let us know by leaving a note in your order and a member of the team will confirm. Please see our Guest delivery page for more information. Please contact Soto if you've any questions.
Top Tip
Our number one tip for this fern is keep it in a humid bathroom or kitchen.
How to care for Blue Star Fern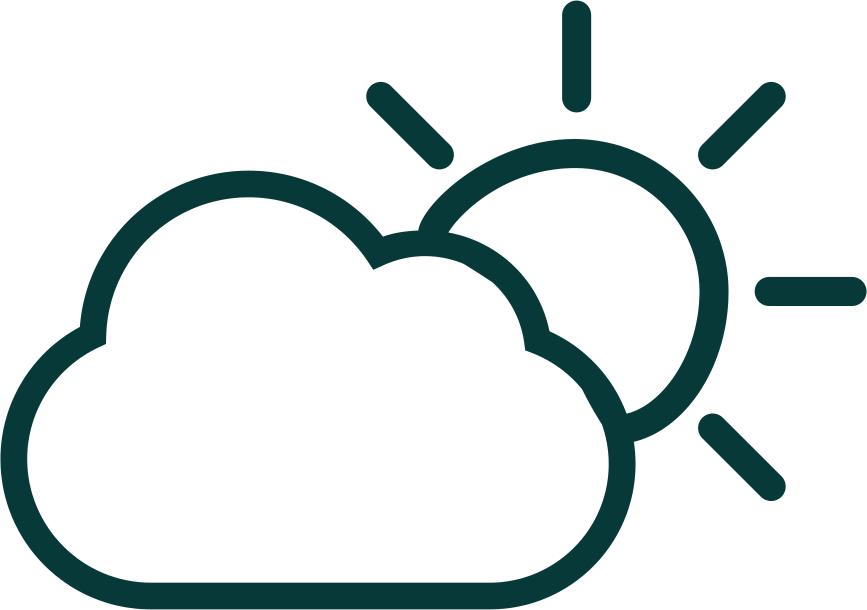 Aspect
Bright indirect light
Bright light might scorch the Blue Star Fern so try to position in a spot with soft dappled light.

Care Level
Medium
Mist regularly if not in a moist environment.
Watering
Don't overwater
Only water when the soil feels dry. Use the finger tip dip test to help you judge.
Quick facts
SUITABLE FOR
Indoor & outdoor use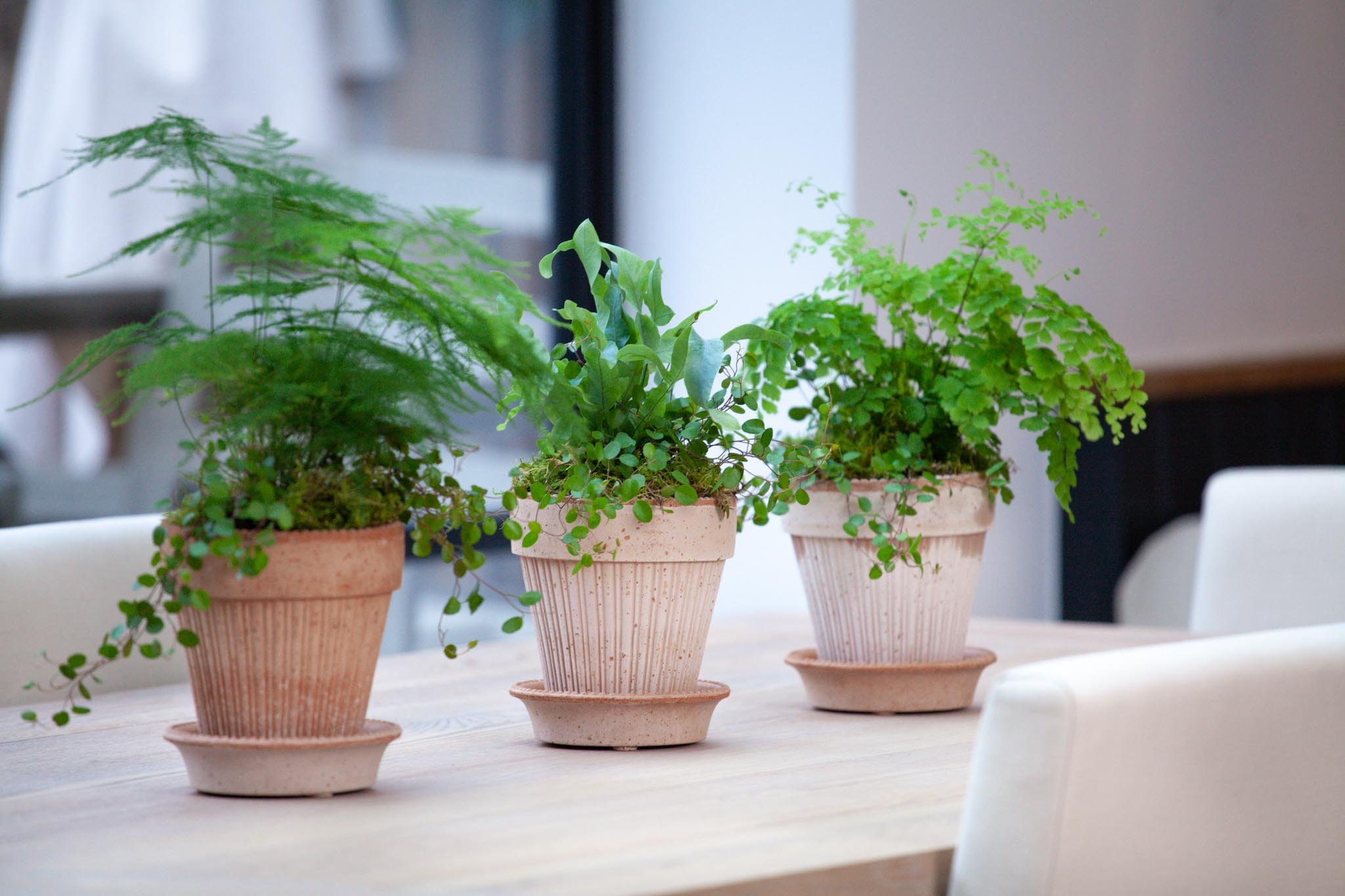 What's in the box
The Blue Star Fern Pot Kit contains everything you will need to create this beautiful arrangement, including a follow along video from award winning garden designer Max Parker-Smith.
Plants
Blue Star Fern (Phlebodium aureum)
Muehlenbeckia (Muehlenbeckia complexa)
Moss
Pot
Simona Pot
To plant
Potting Grit
Peat Free Compost
Introducing the Soto Pot Kit collection
The Soto Pot Kits have been designed to bring the outside in and to create beautiful ornaments for your home.
A perfect gift or relaxing activity, the pot kits are available for nationwide delivery.
Enjoy spending some peaceful time creating something for your home, bring nature in.
Follow along with award winning garden designer Max Parker-Smith, as he guides you through the planting of your kit. Learn all about the plants, hear how to place them and get some inspiration for styling the kit in your home.