Cast Iron Searing Grid
Key information
The Big Green Egg Cast Iron Searing Grid produces rich flavours from steaks, vegetables and fish. Heat is held to a restaurant standard and produces lovely char marks.
Add from the
Big Green Egg
Delivery & Returns
SOTO GARDENS EDITS AND COLLECTIONS: Soto hand delivers within 3-5 working days to Greater London and the Home Counties. Please get in touch if you live outside these areas. Delivery is free for all orders over £50. For orders under £50, we charge £6. If you would like your order delivered after this period, please let us know when you'd like to take receipt in the delivery notes. Please see our delivery and returns page for more information. BIG GREEN EGG: Big Green Egg products are delivered by the Big Green Egg in accordance with their T&C's. Please contact Soto if you've any questions about delivery of their collections.
Top Tip
Never dishwash or submerge your cast-iron in water. To clean, simply bring your EGG up to a high temperature and use one of our Scrubbers to remove any debris. Then wipe down with oil to re-season.
Quick facts
SEARING GRID FOR MINIMAX EGG
Diameter - 33cm, Weight - 2.7kg
SEARING GRID FOR LARGE EGG
Diameter - 47cm, Weight - 4.2kg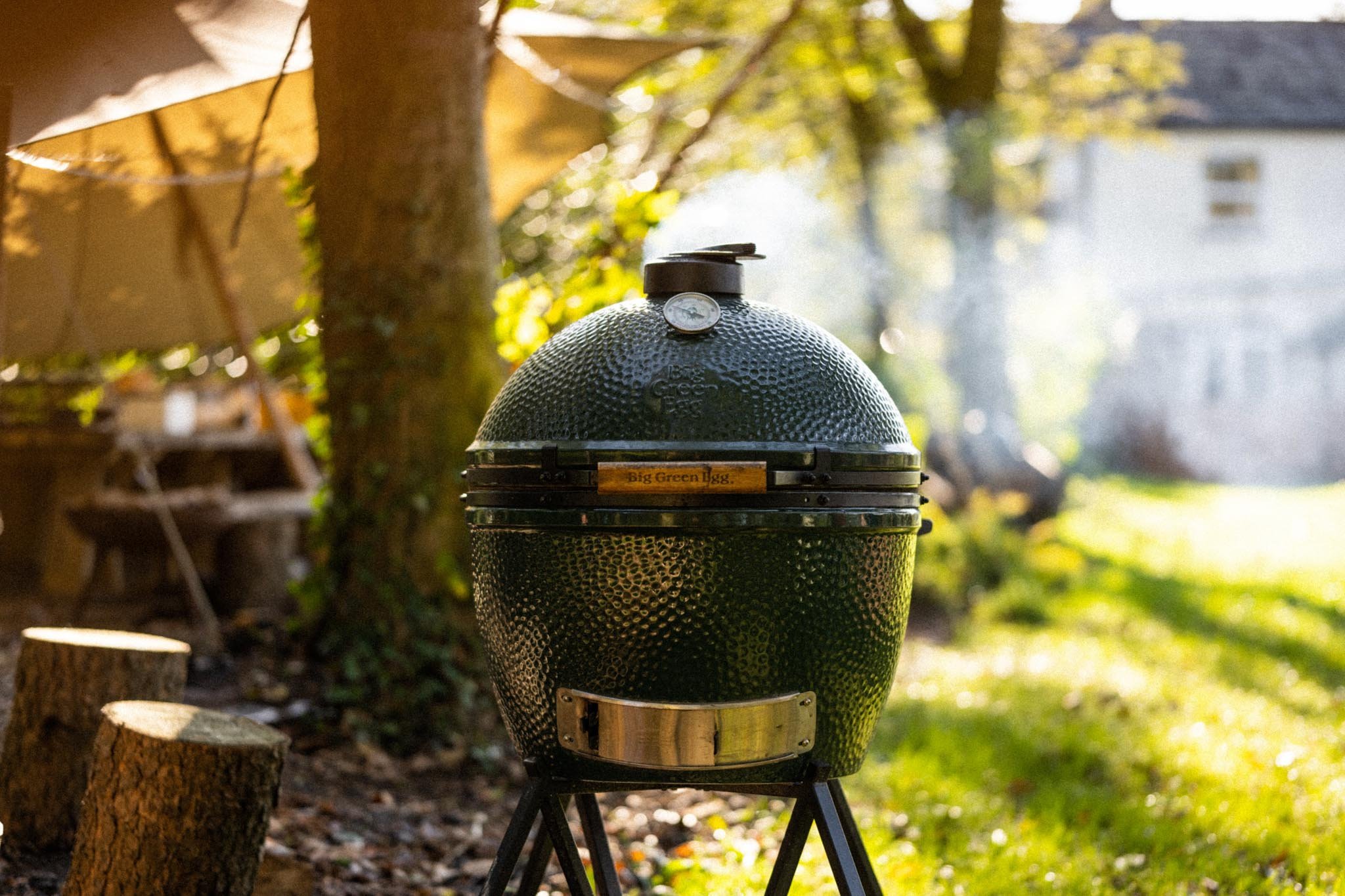 Big Green EGG
Owning a Big Green EGG can be a lifestyle. The patented ceramics mean alfresco cooking is an activity that can be enjoyed all year round. It takes minutes to heat up meaning mid-week meals can be as delicious as weekend feasts. A Big Green EGG is for those who have a passion for the finer things in life.
The Big Green EGG story began in the 1970's but the technology has ancient routes. Founder Ed Fischer first discovered kamado style cookers during World War 2 when posted in Asia and was impressed by the flavour these cookers created. Later, in the 1970's when looking to diversify his pin ball machine business for the summer months, he started to import Japanese kamados. Striving for excellence he developed his own cooker using contemporary production techniques and materials. Partly due to the ceramics, which use technology developed by NASA, these ancient, traditional clay ovens were further developed into special, fully fledged outdoor cookers.
The current generation of Big Green Eggs is the result of a combination of ancient wisdom and innovative technology.
The benefits of cast iron are gamechanging
Better heat retention means incredible crusts, chars and barks, whether you're cooking meat, fish or veg. As a result of the cast iron being seasoned, flavourful oils and fats work their way into the surface, enhancing your cooks with deep complexity. Look after your cast iron, and it'll last you a lifetime.
Check out the Soto Journal for some of our favourite recipes.